All offers with approved credit. Fees additional. $2,995 Down Lease is for 36 Months. $0 Down Lease is for 36 Months. 10,000 Miles Per Year. Admin,First Payment, $595 Acquisition, and $486 Doc Fees additional. Taxes and Registration additional if applicable. No security deposit required. See dealer for complete details. Offer expires 1/31/2022. Model RW2H5MJW, CVT Transmission, Four Wheel Drive.

All offers with approved credit. Fees additional. $2,995 Down Lease is for 36 Months. $0 Down Lease is for 36 Months. 10,000 Miles Per Year. Admin, First Payment, $595 Acquisition, and $486 Doc Fees additional. Taxes and Registration additional if applicable. No security deposit required. See dealer for complete details. Offer expires 1/31/2022. Model CV3F1LEW, CVT Transmission, Front Wheel Drive.

All offers with approved credit. Fees additional. $2,995 Down Lease is for 36 Months. $0 Down Lease is for 36 Months. 10,000 Miles Per Year.Admin, First Payment, $595 Acquisition, and $486 Doc Fees additional. Taxes and Registration additional if applicable. No security deposit required. See dealer for complete details. Offer expires 1/31/2022. Model FE2F2NEW, CVT Transmission, Front Wheel Drive.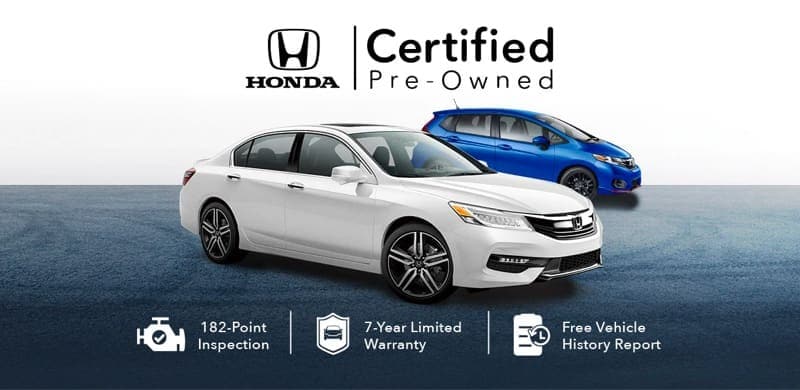 Certified Pre-Owned
Nothing compares to the quality of a Honda. No other program comes close.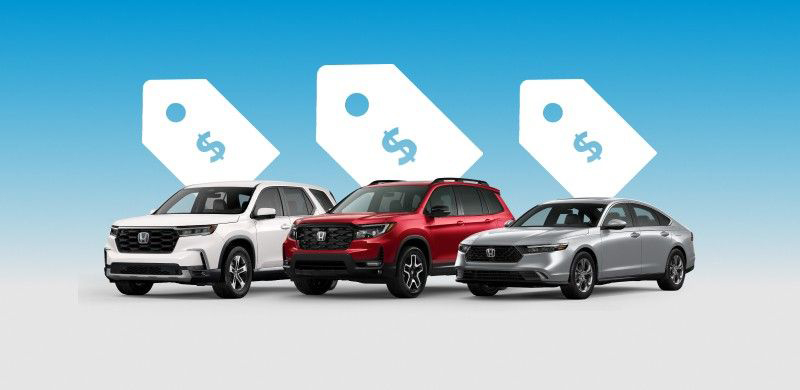 Current Offers
See this month's featured current offers going on now on new Honda vehicles.
Our Reviews
Rone is very professional and friendly. Not pushy at all. Best car buying experience ever.
Peter's of Nashua is great to deal with. The fast and friendly staff is super easy to work with. No pushy salesman stuff. No gimmicks. Just an easy and refreshing experience. We had the privilege of getting to work with Alex. She was awesome!! Thanks Alex! We love our new Pilot!
It was a JOY to select my Certified Previously owned Honda C HRV 2020 with !4K miles in one day~ with insight and knowledge provided, without pressure. Each person involved was friendly and eager to provide me with the information I needed to make an informed decision. My contact with Ron Harrison was superb from beginning to end. I have been a regular Peter's customer for many years and I often have the opportunity to share my recommendation with local neighbors. Sheila J. Kabat, Nashua, NH
12/11/21: Just bought a new CRV. the lowest price I could find. They did charge MSRP because vehicles are in short supply, but they didn't gouge me like the big dealer in Manchester would've. They made me finance thru Honda (3.59% with outstanding credit), even if I was paying cash, which I wish they told me up front because I had already arranged for a credit union loan. you can pay it off after 3 months, if you pay it off sooner they'll still charge you 3 months of interest. They said this is an agreement with Honda that allows them to get cars & sell at MSRP. I can accept that, I just don't like surprises at closing, and it has happened EVERY time I've bought a car at a dealership, and to other people I know also. They tried to sell me on pinstriping & mudflaps which you just have to refuse. I accepted the $99 wheel lock which I now wish I refused also, more of a pain than they're worth. Friends also did business there & had a positive experience, which I did also. I would go back & would recommend them, unfortunately most dealers are the same, but I do believe that they're better than most. Ron Harrison was my main in-person contact & he was really good. I think he gets that most people are uncomfortable buying a new car & he is very good at walking you thru the process. Ron gave us an extensive in car delivery setup session, much much more than I would've ever expected. He gave us his cell phone number & offered us follow-up technical assistance if we had trouble with any features. Ron is truly a shining star among any person I've ever experienced at a dealership.
Went to buy a used car for my daughter. Ron Harrison was patient, knowledgeable, and offered us several options. He was quick to explain the pros and cons of any of the vehicles that we were looking at. I would highly recommend Ron, and Peter's for anyone looking to purchase a car
Worked with Alex, she was amazing. The whole staff was helpful and kind. They were very easy to work with and I couldn't recommend them more.
I recently purchased a 2022 Honda CR-V from this dealership, even though I live in NJ. It was stressful to deal with the car shortage and losing my car due to storm Ida. My sister and I had been to different dealerships to buy a car. Yet, Kary was very helpful in answering multiple questions quickly, making the car purchase easy, especially from another state.
Everyone at this dealership was super nice and Kim was very helpful in finding me a car that suited me and was in my budget!
I was talking to 3 different dealerships, and Ron Harrison at Peter's definitely took the cake! Very nice guy and got me exactly what I was looking for super quick! Will definitely be going back!
I have purchased 3 vehicles from Peters honda. Ronald was very helpful and full of suggestions and ideas that have been very helpful to me. He's always stayed in contact and has been available every time I have called him with questions even after my purchase. I would recommend shopping with him.
Recently purchased a 2019 Honda Accord, worked with Kim R. Was a very positive buying experience and highly recommend her and Peters Honda!
I visited this dealership over a week ago in an effort to find a car. As this was my first car buying experience, I had no idea where to begin. The sales team member Kimberly Richards immediately jumped in and helped me every step of the way. She was very friendly, informative, and honest. I appreciated all of her advice and support while going through a big step like this. She directed me to a vehicle that fit my lifestyle, would be dependable, and financially affordable. I signed papers the same day of my visit to put a hold on a new HR-V that had not come in yet. COVID has definitely changed what car buying looks like, however, this was the easiest process due to her efficiency and communication. As soon as she had any updates about the vehicles ETA, she promptly informed me. When it did arrive she had everything in order so that my paper signing would be a breeze. I got a tour of the new vehicle and she showed me all of the features it included. I've had my car for less than a week now and I am absolutely blown away with it. I am so thankful I had someone so experienced and someone that treated me like family during this car buying process. I 100% recommend visiting this dealership and working with Kim, as she went above and beyond. Great cars and great people!! Thank you again Kim!!!
We just bought our sixth car at Peters. Ron Harrison gave us a thorough introduction to the car and it's functions. He was the most knowledgeable person that we have dealt with. It was a great experience.
Ron was awesome and so helpful! He made turning my lease over simple and easy! I would highly recommended him to anyone!
My experiences with them have been great two times in a row now! Ron was the absolute best! He really wanted to understand me and my vehicle needs and helped me find the perfect fit to suit those needs! He's a great guy who wants to help you out the best he can!
Ron Harrison was exceptional in his knowledge and customer service. He restored my faith in dealerships. I would recommend friends and family go see him at this dealership. It was a fantastic experience.
I went to this dealership looking to trade my truck in to get something more fuel efficient. And ron harrison right when he saw me he came up to me right away! Was a great man, super polite. He asked me what i was looking to do and as i talked to him about it he help me find a car i like and what i wanted. After a couple hours with some great help from ron! I was able to get my car i have now which i love! I couldn't be more happy. Thank you for making thoughts become real life. I give ron 10/5 star review!!!
I was in the market for a safe and reliable SUV. Ron at Peters was amazing and super helpful, and did everything to help me!
I had an amazing experience at Peters Honda! Alex and Wayne were super helpful & made sure I was good-to-go! Extremely kind and understanding staff. Great prices too! Thanks so much again!! :)
Alex Was my sales person she is the absolute BEST went above and beyond to make this the easiest car purchased I have ever made went through the full operational features of the Honda CRV I will highly recommend her to all my family and friends really customer oriented not just trying to make a sale took the time to get me the CRV I wanted outstanding employee gives her ALL to the customer Thank you for all you do Alex I am one satisfied customer
Ron Harrison and David SHAFMAN very nice and helpful first time buyer of a Honda
We had a great experience. Everyone was knowledgeable and very pleasant. We definitely would recommend to friends and family.
Ron H. my sales guy was professional and helpful and knowlegable. Could not asked for a better sales experience. I would recommend him to friends an family. Thank You Seth
Ron Harris the salesman was extremely helpful I purchased a used car but he treated me like I had purchased a new car. He spent time with me to go over all the features in the car to make sure I could use them all. The whole experience was easy and they made it fun I would use Ron and Peters again, in fact this was my second car from Peters Honda of Nashua. They made both times easy and that is why I would use them again.
The experience was easy and pain free. Our sales advisor Ron was thorough. He went over all the impressive features at delivery. Overall a very good buying experience!

Welcome to Peters Honda of Nashua
Welcome to Peters Honda of Nashua! For years we've been delivering an outstanding selection of new, used, and certified pre-owned Honda vehicles to customers in Manchester, NH, Lowell, MA, Concord, NH, and Salem, NH, and beyond. Make your way into our dealership today and see what we can do for you!
Open seven days a week, our team is here to help you find the right vehicle suitable to your needs and budget. Pick from popular new Honda vehicles including the fuel-efficient and durable Civic, one-of-a-kind Accord, and CR-V SUV. All of our cars come competitively priced as well, thanks to our Best Price 1st plan that ensures our customers never pay too much for the vehicles we sell. Plus, our financing team makes sure you receive a competitive rate when you take out an auto loan at our dealership.
Our promise to you doesn't stop there though! At our state-of-the-art Honda service department, you're promised fast, affordable, and high-quality auto maintenance and repairs every single time. Whether you need transmission work, a quick oil change, or anything in between, we've got you covered!
New Hampshire Honda car shoppers, what are you waiting for? Call us at (603) 718-3781 for more info and pricing on all new Hondas or visit our Peter's Honda of Nashua conveniently located at 300 Amherst St. Nashua, NH. We're confident you'll be able to find that special vehicle you're looking for at a price that won't break the bank!
Get Directions To Peters Honda of Nashua